So much about Nick and my photography business is changing in 2016. We're growing creatively and expanding as a business while also narrowing our vision on exactly where we want to go these next few years. So far, we've booked almost every Saturday for this season, have just a few Fridays open, and are booking into 2017 (heads up, engaged couples). Meanwhile, we're focusing more and more on photographing non-profit organizations that we're passionate about, from Flutemaker Ministries in Nicaragua to L'Arche in Chicago.
One of the biggest additions coming to the blog will be stories. For the past eight months or so, I've been blogging weddings with trite descriptions that I write in a few minutes: "This bride and groom got married and it was amazing!" Those descriptions miss so much of the emotion and beauty we get to see at weddings. I hope that I can blend my photographs and my memories to give you all a little visibility in the lives of my brides and grooms.
Elizabeth and Alexandre's wedding will always be dear to my heart. I met them their first year in school, long before they started dating. That year, Carl (my fellow manager) and I hired Liz to work at Jitters, the coffeeshop on Hillsdale's campus. The shifts I worked with Liz quickly became one of the highlights of my week as I so loved hearing her beautiful thoughts on her faith and literature. The following year, we hired her now husband Alex. Carl and I like to take credit for hiring him and intentionally scheduling his shifts with Liz but  Aaron Harris, a fellow Jitters employee, deserves more credit than he gets for writing Alex's job application for him.
Liz and Alex got married a few weeks ago in Hillsdale, Michigan, on a surprisingly warm January day. The Winstons, Alex's family, flew in from Belgium to celebrate the couple's wedding. Partially because Liz grew up nearby and partially because the couple met at the college, Hillsdale was the perfect place to start their new life together.
The love between the two is quiet and sweet and a joy to be around. Please enjoy a little glimpse into their day.
Dress: BHLDN
Ceremony: St. Anthony's Catholic Church
Reception: Hillsdale College Campus
PREV. ITEM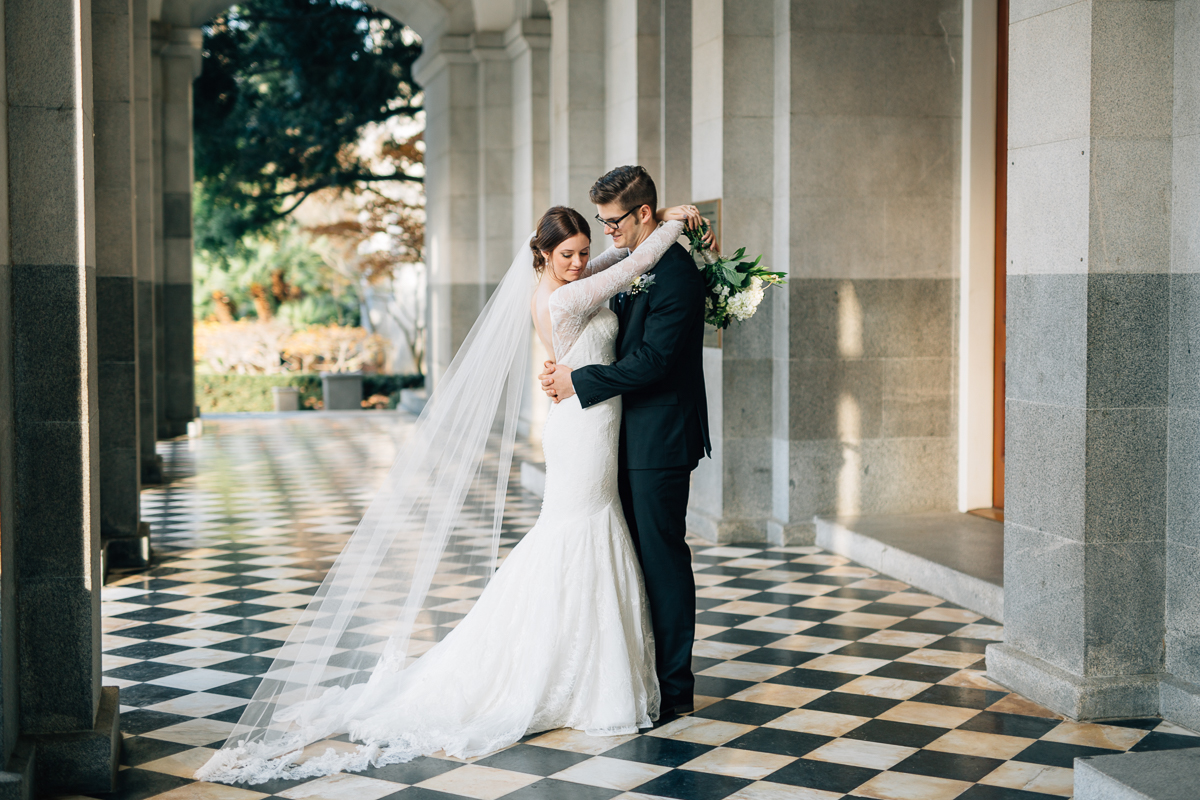 NEXT ITEM